iOS Betting Apps
10 Best iOS betting apps - March 2021
Rank
Website
Rating
Welcome Bonus
Play
Affiliate Disclosure
Betfy.co.uk may receive commission through affiliate links. All of our reviews are written prior to acquiring affiliate deals with gambling operators.
Sports betting apps – The most popular gambling apps are the ones that accept sports bets. You can bet on any sports you can imagine from football to cricket. When it comes to features, sports betting apps for iPhone as well as the rest iOS devices are hardly any different from the regular betting websites. You can place all kinds of bets without feeling limited in any way.
Casino games apps – Of course, there are apps for casino games like roulette, blackjack, bingo, and so on. These apps are equally popular as the sports betting ones, so you will get plenty of options to choose from. However, the best ones come with generous bonuses and promotions, provably fair software, and a wide selection of games.
Poker apps – Poker is a fan-favourite card game across the globe, including the UK. In most cases, gambling websites develop separate poker apps because the game is vastly different from any other form of gambling. Poker apps come with a slew of features like bonuses, promotions, various payment methods, and most importantly, different variations of poker like Texas Hold 'em, Omaha, 7 Card Stud, and so on.
Slots apps – Finally, we have slots apps. This type of gambling is insanely popular today. Thousands – if not millions – of players are spinning reels for the chance to hit the jackpot. Slots apps offer 3-reel slots, 5-reel slots, progressive slots, as well as some other types of slots. Besides different games, slots apps also provide fantastic bonuses and promotions to both their new and existing customers.
What to look for in an iOS betting app
Even though the majority of iOS betting apps are legitimate and reliable, there are still more than a few bad apples. So, to help you avoid these lousy iPhone betting apps, we have created this short list of things to keep an eye on.
Trusted brand
First, you should check if the app comes from a reputable brand. Companies like Bet365, William Hill, and 888 are all well-known and highly regarded in the gambling industry, so it's no surprise that their apps are widely used in the UK. However, if you are not sure if an app is secure and reliable, the safest option is to check if it's licenced and regulated by the UK Gambling Commission.
Wide variety of games
Once you are confident that an app comes from a trusted brand, you should check what features are available on it, and most importantly, what games you can play. If you are looking for the best sports betting apps for iPhone, then you should check what sports bets are accepted on that app. Some apps don't offer a wide range of sports to bet on, so it would be best to check that out before making your first deposit.
Fantastic bonuses and promotions
Another essential thing to keep an eye on is the bonuses and promotions that the app offers. Today, the size of the welcome bonuses and other promotions sets apart good betting apps from the bad ones. Of course, we are not saying that the app with the biggest welcome bonus is the default best iOS betting app (there are other more important features to consider here). However, an app with weak or even no bonuses and promotions will undoubtedly offer a lesser gambling experience.
Responsive customer support
Finally, you need to check how good the app's customer support team is. Many players neglect this part, but once you come across a problem, the support team will be your only help. So, before you settle on a specific betting app, make sure you read a couple of user reviews to see how you can contact the customer support team and whether they are quick to respond.
How to install a betting app on your iOS device
There is only one way to install betting apps on iPhone or any other iOS device, and that is to download it straight from the Apple Store. Just find a link to the Apple Store on the official website of the app or search for it directly in the store. Unlike Android, Apple doesn't allow sales and installations from third-party shops. This can be both a benefit and a downside.
The good part is that all betting apps in the Apple Store are secure and reliable because they first need to go through rigorous Apple inspection. The bad part is that sometimes passing that control can take a long time, so some brands don't even bother to develop an iOS betting app.
Top 10 iOS Betting Apps
Finally, we get to talk about the best betting apps for iPhone and iPad. While putting this list together, we ranked apps by their game selection, bonus offerings, security features, payment methods, and of course, compatibility options. Even though all of the entries on this list are fantastic, none of them is perfect. So, it will be up to you to decide which one suits you the best.
10Bet's iOS App has recently been given a facelift, ensuring it offers one of the freshest user experiences out there. But there's a lot more here than meets the eye. As outlined in our 10Bet mobile app review, players get access to some of the most competitive odds on over 55 sports, as well as an array of awesome promos and features. New players enjoy a superb Welcome Bonus and you should definitely check out Pulse Bet for thrilling in-play wins and Action Betting for the fastest bet placement around.
Ladbrokes is an excellent app for everyone looking to place some bets and play casino games. It has all necessary features like a wide variety of games, responsive customer support, many payment methods, as well as stellar bonuses and promotions for both new and existing players, all of which are described in detail in our Ladbrokes mobile app review. However, the Ladbrokes app isn't compatible with Apple Watches as of now, but that will undoubtedly change in the future.
When talking about the best betting apps UK players are using, we cannot go any further without mentioning Coral. This brand has created a truly fantastic app. It is easy to use, reliable, and comes with a slew of features which we have provided in our Coral Mobile mobile app review. Most importantly, this app uses the latest security measures to keep your data secure. Additionally, the Coral mobile app has some of the best bonuses and promotions in the industry. For example, they will double the amount of your first deposit.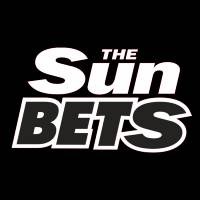 One of the best, if not the best iPhone betting app UK users are crazy about is the Sun Bets mobile app. It has a fantastic game selection, secure and reliable software, and excellent bonuses and promotions for their players. As you will see in our Sun Bets Mobile mobile app review, regardless if you are looking to play casino games like poker or something more casual like slots, Sun Bets will have you covered.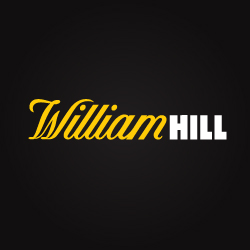 There aren't many Apple Watch betting apps, and the good ones are even rarer. The William Hill betting app, however, is one of those rare good Apple Watch apps. Of course, besides your Apple Watch, you will be able to play on all other iOS devices like iPads and iPhones. Additionally, the William Hill betting app comes with all of those fantastic features that are also present in other top-notch betting apps, and you can read more about them in our William Hill mobile app review.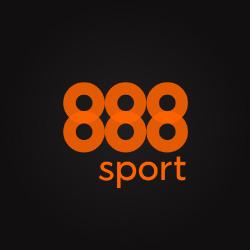 The 888 website is a highly regarded company in the gambling industry. They offer services for every type of gambling from sports betting to casino games. If you are looking for a safe and reliable betting app that also comes with a wide selection of games, then the 888 app might be perfect for you. Furthermore, 888 offers impressive bonuses for their new players like a €140 casino welcome bonus. There are also other promotions running on their app regularly, and you can read about them in our 888 Sport mobile app review.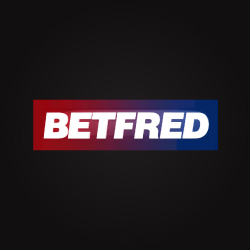 The Betfred Mobile app is insanely popular, and one of the best betting apps iPhone, iPad, and even Apple Watch users are playing on. It comes with all standard features that you come to expect from a well-known gambling company like Betfred. Read our Betfred mobile app review to find out all there is to know about this betting app- from a wide variety of games to generous bonuses and promotions, Betfred Mobile app has it all.
If you are looking for an iPad betting app, then the BetVictor app may be the right choice for you as it is one of the best iPad betting apps. Other iOS devices are supported as well, and when it comes to features – the BetVictor app is nothing less than excellent, and our BetVictor mobile app review is here to support this statement. By signing up for their services, you will enjoy terrific bonuses, a wide variety of games, tons of payment options, and much, much more.
Bet365 is a massive name in the gambling industry. So, it's no surprise that they have an app for all popular operating systems, including iOS. Even though they are most famous for their sports betting app, Bet365 offers superb casino games, poker, and slot games as well. Furthermore, our Bet365 mobile app review provides extensive information about the ton of features you will find on this app like live betting, in-app cash-out, and many others.
And finally, let's talk about the Unibet Mobile app. Even though it's last on our list that doesn't mean that it's not worthy of your attention. Unibet is a renowned name in the gambling industry, and their betting app is living up to their reputation. As you will see in our in-depth Unibet mobile app review, it comes with all necessary features for players to have a thrilling gambling experience like superb bonuses, a vast game selection, and so on.
Final thoughts
Our goal was to create the ultimate guide for iOS betting apps, so we hope that you have found everything that you were looking for. If we were to summarise this article, we would say that iPhone and iPad betting apps are an excellent source of fun. Regardless if you are playing to hit the jackpot or just to have a little bit of fun – there is an app for that. Just remember that it's all fun and games until you get addicted, so be careful not to bet more than you can afford.