Football Betting Apps
13 Best Picks - December 2023
Rank
Website
Rating
Welcome Bonus
Play
Affiliate Disclosure
Betfy.co.uk may receive commission through affiliate links. All of our reviews are written prior to acquiring affiliate deals with gambling operators.
Top 10 Applications
10bet Betting App – Over 150 different football leagues
888sport Betting App – Offers

virtual football betting 

Betfred Betting App –

 Runs on iOS, Android, and Windows 

Bet365 Betting App – Streaming live football matches in the app
William Hill Betting App – Rich live betting options
Ladbrokes Betting App – Plenty of regular football promotions
Coral Betting App – Winners can cash out straight from the app
Unibet Betting App – Accepts many different currencies
BetVictor Betting App – Fantastic for accumulator bets
You can do a lot more with these online sportsbook apps than just bet on the action on the field. Some of the above are legal sportsbook apps.
Do's and Dont's
First, you need to learn the do's and don'ts of sports gambling apps in the football markets. If you want to have fun and avoid unpleasant sides of sports gambling apps, then you should carefully read what comes next.
Do use reputable applications
The most important rule to betting is to use trusted websites or in our case apps. There are many shady betting apps, especially for Android devices because you can install apps from third-party stores. So, read reviews to see what users have to say, see how many stars in their ratings, and check whether the app has a licence from the UK Gambling Commission. That is usually enough to find out if an app is run by a trustworthy company. For instance, you can also check free bet bonuses before settling on football bets. One thing to remember is when choosing football betting apps, make sure they have a variety of payment options.
Don't bet more than you can afford
It's no secret that sports betting is addictive. Even though sports betting apps do their best to raise the awareness about gambling addiction and its dangers, we would still like to point out that you shouldn't bet more than you can afford. Sure, this is a common sense thing, but again, make sure you don't break this rule.
Do try virtual
Many bettors limit themselves by betting only on real football sporting events. However, there is an entirely different world called virtual sports betting where you can place bets on computer-generated games. Players, teams, stats, and odds are provided by the app, and an unbiased computer algorithm determines the outcome. The best part, you can watch virtual football games as they are played. This is an excellent source of fun, especially if your league is on break.
Don't forget about bonuses and promotions
Finally, almost every sports betting app has some type of customer offer which may include bonuses and promotions to their new and existing players. We are not saying that you should chase these specials, but without them, you will get a lesser gambling experience. After all, who doesn't like free stuff?
How to Download and Install an Application
Sports betting apps are available for almost every popular operating system. Sure, there is a significant number of Android betting apps, but the iOS betting apps is not a small betting market by any means. Even though you probably won't have problems downloading and installing these apps, we would like to point out a couple of crucial things.
iOS – Football apps for sports betting on iPhone, iPad, and other iOS devices are only available in the Apple Store. So, if a website offers you to download the installation file for an iOS app – don't do it. Either search for the app in the Apple Store or use the direct link on the official website of the app.
Android – On the other hand, football betting apps for Android devices are available both in the Google Play Store and from third-party sources. However, if you decide to try an app that is not featured in the Play Store, you need to be extremely careful. You see, apps from third-party sources don't have the Google seal of approval, so there is a chance that the app builders may have included harmful software, or the app could even be an outright scam. But if you are sure that an app is legitimate and want to download it, you will have to change one thing in your phone settings. Just, go to the Settings → Security, and finally, check the box to allow installation of apps from sources other than the Google Play Store.
Other platforms – Of course, football betting applications are available on other platforms as well. If you are a Blackberry or Windows phone user, you will probably find an app for sports betting. However, as time passes, a lot fewer bookmakers are supporting these operating systems so it would be smart to move to either iOS or Android.
Top 10 Applications
Finally, let's talk about the best football betting apps. Here, we have created a top 10 list of what we think are the best betting apps UK players are using. It's important to note that we didn't choose these apps on a whim. In fact, our team at Betfy has carefully and objectively reviewed all entries on this list. There are a lot of benefits of using mobile apps instead of websites.
Features like live betting, in-app cash-out, odds, types of payment methods, security measures, and bonuses and promotions were all taken into consideration while we were creating this list of mobile apps. However, all of these betting apps for football come with some pros and cons. So, don't stress out about finding the perfect one, and pick the one that meets your needs.
Bet's app gives you access to over 150 different football leagues, cups, and tournaments, with a huge number of football markets available on every match. As we noticed when testing this football betting app for our 10bet mobile app review, the user interface recently went through an update and is particularly easy to use. But what really marks 10bet out from the competition are the newly introduced in-play features like Pulse Bet, where you have the ability to see your potential winnings rise in real-time when you bet on when the next goal will be scored. This app also has a chat feature, and the customer service team is always ready to answer your questions and help with any issues. This is one of the best football betting app.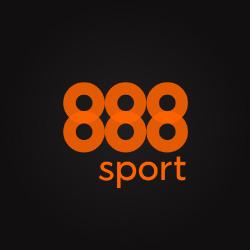 One of the best betting apps Android and iOS users can install is the 888sport mobile app. As you can guess from the name of the app, this also isn't a football-specific app, and you can bet on a dozen different sports, including Champions League events. The 888 app is chock full of betting features like live betting, virtual football betting, daily bonuses and regular promotions, as well as fantastic odds. A new feature is the bet builder, which allows you to combine multiple football betting markets (or a variety of other sports, such as horse racing, rugby, or golf) within a single event. Using this method gives you an advantage because you can minimise your losses and maximize your profit potential from your wagers. Additionally, 888 offers many payment methods like PayPal, Neteller, Visa card, Maestro card, and so on like other best football betting apps. All of the aforementioned aspects are what our 888sport mobile app review revolves around, so make sure to check it out if you're interested in more details about this superb app. It is one of the top football betting apps from above.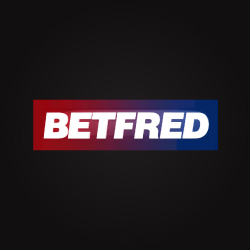 Betfred is at the top of the list when it comes to virtual football betting apps. Yes, you've guessed it, you will be able to place bets on both live and virtual sports events. Furthermore, Betfred accepts live bets, different cash-out options, and most importantly, this brand runs regular promotions and bonuses, such as price boosts, for their new and existing members. When it comes to placing bets, Betfred has it extremely easy. They have a modern and intuitive app that runs on different operating systems like iOS, Android, and Windows phone. Finally, if you have more questions about Betfred, our Betfred mobile app review is just a click away.
Bet365 is probably the most known bookmaker in the world. They have been on the top of the betting industry for a long time, so it comes as no surprise that they have an excellent football betting app. This app offers much more than football betting. With a range from sports, such as tennis, to bingo, poker, horse races, and much more, you can gamble on just about everything on this sportsbook app. It is available on all popular platforms like iOS, Android, and even Windows phones. As for the features, the Bet365 app comes with a ton of them. You will get to place live and pre-match bets, watch live the events you bet on, bet on virtual sports, cash out right from the app, and much, much more. If you are interested in the details about these features, we recommend checking out our Bet365 mobile app review.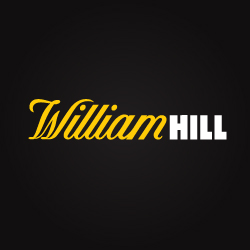 Another big name in the betting industry is William Hill. This legendary bookmaker has been around for almost 100 years, so it isn't surprising that they have ventured into online betting and have become very successful at it as well. William Hill Mobile app is available on all popular platforms. Furthermore, they have a modern and intuitive software with tons of football-specific features like virtual football betting, in-app cash-outs, deposit bonuses and promotions, bet live, great offers on Premier League matches (for a limited time) price boost, and so on. There is a ton more to this football betting app, but we have it all covered in our William Hill mobile app review.
Ladbrokes is famous for having one of the best mobile betting apps overall. Besides sports betting, they offer a wide selection of casino games including poker and slots, and you can find out more about that in our Ladbrokes mobile app review as here, we will only focus on the football betting features. So, what can you expect from the Ladbrokes app? Well, quite a bit as it turns out. Fantastic odds (including odds boosts), virtual football betting, non-stop bonuses and promotions, live bet, ACCA insurance bonus, and many payment options with few payment restrictions, are just some of the many football betting features in the Ladbrokes app. This app isn't just for football. You can even bet on a horse race. Also, you will be able to bet from Android, Windows, and iOS devices.
The Coral mobile app runs on two of the most popular operating systems, iOS and Android. It has an easy-to-use interface, latest security measures, superb bonuses and promotions, and of course, reliable software. When it comes to football betting features, you will get to place bets on virtual games, cash out straight from the app, win up to £100 bonus when you bet on the Sunday's football, and place live bets, just to name a few. This app also has a bet feature. The app accepts major debit cards to make deposits, as well as PayPal and others that are similar and one of the best sportsbook app. You can get an in-depth look at all of these things in our Coral mobile app review.
The last, but certainly not the least is UniBet Mobile app. Being the last one on any list doesn't sound good; but trust us, UniBet is an excellent betting app. It has all essential features like live bet, different deposit methods, virtual football betting, flexible cash-out system, and so on; while we have a UniBet mobile app review to support this. It also offers a bet refund bonus up to €50 if you gamble on a match that ends in 0-0. UniBet will run perfectly fine on both iOS and Android devices, and it offers some impressive bonuses and promotions. For example, UniBet will match £40 just for £20 in player's bets.
BetVictor is an excellent choice if you want to bet on football games. Sure, there is nothing unique or special about this app, but it gets the job done, and it does it very well. From impressive bonuses to terrific odds, BetVictor offers an excellent betting experience – you can find the details about them in our BetVictor mobile app review. The best part – if you are looking for the best betting app for football accumulators, then you will be pleased to hear that BetVictor offers a 5-fold accumulator bonus. Finally, the BetVictor app is compatible with both iOS and Android devices.
Let's wrap it up
Even though they have a massive user base, betting apps are yet to achieve their true potential. Some betting features are still missing, and some need enhancements, but that will undoubtedly be patched up shortly by most of these brands.
Make sure the best football betting apps you choose have a large variety of available prop bets. That is one reason why our team at Betfy will stay dedicated to finding the best online betting apps, as well as updating our reviews to depict the current state of the ones that we have already talked about.
Bettors can find popular sports like football and other international sports like darts or cricket. The range of bets and competitive odds make our recommended sportsbook app ideal for football. So what are you waiting for? Join the real money betting apps today and enjoy free money and risk free bet. Until then, remember to bet responsibly as sports betting can result in an addiction.