Best Betting Sites UK
10 Top Picks - December 2023
Rank
Website
Rating
Welcome Bonus
Play
Affiliate Disclosure
Betfy.co.uk may receive commission through affiliate links. All of our reviews are written prior to acquiring affiliate deals with gambling operators.
How We Rank These Gambling Sites
Sports betting has never been easier. That also means there are so many websites for betting on the internet that it's easy to lose track of which offers best bonuses, games, and payment options. Being the savvy punters that we are, we have employed the years of our experience to bring you truly the best of the best of online betting.
Our method of reviewing the sites is a bit more involved than just browsing what the bookies have in store. We take into account many factors – from a variety of sports, payment options, to the ease of navigation and how helpful the customer support is.
User Experience
Even the best betting sites can be a hassle to navigate through. The experience of signing up, picking the bet and, finally, taking your winnings, should be as straightforward as possible. After all, if the website is too convoluted, we wouldn't be coming back and betting again. That's why the overall user experience matters when we review the sites.
Our criteria is all about usability of the website – how well the site is designed, is it easy to sign up and place a bet – as well as how it compares to industry standards. Top UK betting sites appearing in our list have all excelled in this category and provide an enjoyable betting experience.
Bonuses and Free Bet Offers
Who doesn't like a free bonus? With great competition among websites, UK punters have many great incentives to try out different sites, often in the form of no deposit betting. Therefore, we expect to see free bet offers prominently featured on the websites we review, especially when it comes to matched betting.
However, some websites might try to deceive you and hide details about their sign up offers in the fine print. Bigger betting sites don't always offer the best deals, either. That's why we not only compare what's on offer, but also check withdrawal policies to determine requirements for withdrawing winnings.
We read the small print so you don't have to.
Variety of Sports & Types of Gambling
Football, cricket, golf, tennis, even eSports. The bigger the variety, the better. Of course, not every site offers betting on all sports, sometimes not even on most major leagues. Then, there's a matter of betting options for different types of punters.
Best online betting sites, in our experience, offer a nice variety of sports, cover most major leagues, and provide a multitude of betting styles. We give high scores to websites that provide both simple win bets and more complex styles like acca schemes and custom-made bets. Providing a good betting experience for punters, like live streaming sport, is sure to put a website higher on our list. Not to mention it makes placing bets even more exciting.
Payment methods
If the betting is easy, then why shouldn't payments be easy, too? Our top betting sites all have multiple popular payment options, making sure that there is almost no chance that your prefered option isn't available. Starting from all major credit cards, we also check whether the sites offer wire transfers, electronic wallets, and cryptocurrency payments. It's also highly commendable if the website offers multiple currencies for payments and withdrawals.
On the technical side, we look into processing times and policies, so we can properly evaluate banking methods of the sites we review. As for security, all of the gambling websites we review are already compliant to the UK Gambling Commission's standards, so there's no doubt about player's safety when betting on any of them.
Customer Support
Last, but not least, is evaluation of customer support. It's not uncommon to run into banking glitches or small hitches here and there when placing bets. When that happens, it's time to contact live customer support.
Having 24/7 customer support is imperative for the website to become and stay favoured among UK punters. The way we test the support of online betting sites is by reporting problems when we run into them and evaluating response speed, quality of the service, and staff's friendliness during our interaction. Availability of multiple contact options, like live chat, social media, and telephone, is also a big plus in our book.
Reviews of the Best Gambling Sites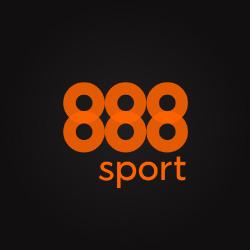 For more than a decade, 888sport has been a betting powerhouse. And for a reason! They offer a wide variety of sports and leagues, without missing a beat in any of them. You can, of course, place bets on football matches, cricket, even ice hockey, but where 888sport really shines is at more esoteric options. Want to bet on the outcome of the Eurovision song contest, or next season of a popular TV show? You bet (pun intended) 888sport will have something in store for you.
From just the user experience side, this betting site is the top of the line. The design is sleek and modern, with 6 different language options (including French, German, and Russian, among others) and handy option to browse highlights, live events, and upcoming horse races. Getting their £30 bonus is a little bit convoluted, as it requires placing specific bets after you've placed at least £10 deposit and entered '30f' code when signing up. Still, it's a nice offer, so it was expected they'll require jumping through a few hoops to get it.
Aside from being one of the best horse betting sites, 888sport is one of the best when it comes to customer care. Their extensive FAQ covers almost all possible topics, while their phone and email support can deal with more complicated issues. Unfortunately, they don't offer live chat, which is really surprising when compared to the competition.
Another famous name in the world of online betting is Bet 365. For many punters, this company is synonymous to betting and has been at the very top for many years. This is a giant platform, with incredible selection of gambling and sports betting options. Compared to other betting sites, finding what to bet on in this huge selection isn't a chore. Betting on Bet365 doesn't require more than a couple of clicks and it's streamlined even further on their mobile app.
Speaking of betting options, there's something for everyone. Aside from sports matches, horse and greyhound races, Bet365 offers a nice selection of eSports as well as some less popular sports like beach volleyball. For more adventurous punters, there's even betting on political events and elections from all over the globe.
Of course, you need to register before you start betting. Sign up offers include matched bonus of up to €25 with €5 minimum deposit. You'll get this bonus in bet credits – these are non-withdrawable, but can be used on any future free bets to turn into cold, hard cash (if you win, of course). Bet365 offers a massive variety of payment and withdrawal options, including some really exotic options not usually found on other sites. Best of all, there are no hidden fees, so you won't lose any money on transactions.
Getting in touch with Bet365 is also fairly straightforward, thanks to their 24/7 phone and live chat support. Unlike many betting sites, Bet365 takes gambling addiction very seriously and offers many safeguards (time-outs, deposit limits, etc.) as well as comprehensive knowledge base with guides in helping your friends who suffer from addiction. Really commendable and one more reason why you'll find Bet365 at the top of our list.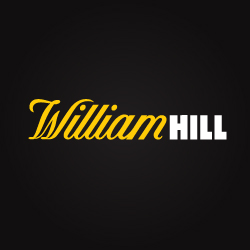 Legendary betting place popular among UK punters, William Hill is still a market leader in this industry. To attest to this claim is a fact that, among all sports betting sites in the UK, William Hill holds a market share of over 25%. A force to be reckoned with indeed, so let's see what's on offer.
First impressions aren't that great. The website uses a bit dated design and can be somewhat difficult to navigate at a glance. Luckily, you can get to matches from the list in the sidebar, where a nice selection of sports, matches and types of bets await you. For fans of races, there is even a streaming video option. But, William Hill is known as one of the best betting sites for football and this is where it really shines. Fans of Premier League especially can expect hundreds of betting opportunities to really scratch that punter itch.
Non-sports options are well represented, but they're obviously not the primary moneymaker for William Hill. Betting on politics is a high point here, with plenty of opportunities and fun bets to choose from. Other events are pretty scarce and are mostly centred around UK television and WWE.
Punters looking to grab bonuses for free betting at sites like William Hill can expect pretty standard introductory offer – up to £30 matched bonus for minimum £10 deposit. But, there are many more chances to find free promotions and bonus bets if you stick with this website in the long run. Playing the long game is generally what you're in for, especially considering William Hill has one of the slowest payouts that can take up to 10 days. What's commendable, though, is that support is offered in 20 languages, more than any other site on this list offers.
Not many betting sites have as rich history as Ladbrokes, a company that has been in this business since 1886. History lessons aside, this is a site that follows all modern standards when it comes to betting experience and looks great on screens of all sizes. Most popular sports are available through just one click, while the list of all bet offers is under a handy menu.
Moving on to signing up and grabbing some welcome offers, this is where Ladbrokes pleasantly surprised us. We all know there really are no betting sites with no deposit, at least not the legitimate ones, but this is as close as it gets. 'Bet £5 get £20 in free bets' is the name of the game here and you'll need to use the code '20FREE' when signing up with Ladbrokes. Then, you'll get access to a great selection of sports and non-sports bets, but mostly you'll find football (and NFL, too) to have the best selection of betting options. Finally, you can stream football matches, as well as tennis and cricket, while placing in-play bets.
Ladbrokes is among the best betting sites in the UK when it comes to punters' satisfaction and customer support. Their support team is available 24/7 via phone and live chat, quickly solving any problems that may arise. You can also find a massive FAQ for any common questions and all of the payment options are explained clearly and in enough detail. This is one of the most transparent sites on the market, hands down.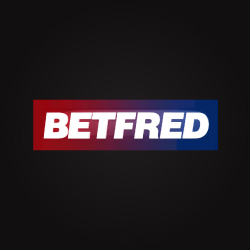 Originally started as a chain of betting shops several decades ago, BetFred soon after jumped into the world of online betting and is now one of the most trusted Irish betting sites. This is a professional-looking website with great design and a lot of opportunities to grab betting bonuses.
One of the best things about BetFred's layout is how clean it looks. You can get information at a glance without feeling like you're looking at a spreadsheet. Most popular sports are neatly listed in the sidebar, but it takes a few more clicks to get to all the other sports and their respective leagues. You're better off downloading their mobile app.
While the selection of sports is rather similar to other sports betting sites, one of the more interesting betting opportunities at BetFred is betting on virtual sports. Some more exotic options are fishing and even betting on the new reigning monarch. Experienced punters will also find more complex combinations, in-play bets, and combo bets.
Tennis fans can also expect bonus free bets on US Open and there are numerous raffles and chances to score some free bets. Support is top-notch, withdrawals fast, but payment options could be more varied to be in line with other UK betting sites. All in all, a good choice for punters with lots of experience who are looking for a reliable site.
Not many betting sites in UK can boast that they truly care about their users like VStar Bet. Licensed under the UK Gambling Commission, this website employs many tools to help from turning a fun day of betting into an ugly addiction. But, this is far from being the only reason why this website enjoys respect of us and punters in the UK.
Visually, VStar Bet is nothing to write home about, but its minimalist design won't make a hassle out of placing the bet. Sports are sorted into live and pre-match columns, letting you check at a glance what to bet on next. This bookmaker offers a simple matched bonus of £10 for the deposit of the same amount. The only requirement is to bet on 1.5 odds or higher to grab this bonus, which isn't stellar but is miles better offer than what competition requires of their users.
What VStar might lack in style, it sure makes up in its betting offer. Want to bet on snooker scores, darts, maybe even more unorthodox sports? There's a high chance you'll find it all. If you're a fan of eSports, this is one of the online bookmakers you'll want to place your bets with, and there's even a selection of fun bets like picking who will be the next Pope. Amazing selection with simple and complex/combo options for a seasoned punter.
Great selection continues to payment methods, too, and VStar Bet offers payments via most popular methods processed by Olorra Management Limited. Withdrawals aren't the fastest and they can take up to seven days to process. On the other hand, customer support isn't available 24/7. This is one of the rare UK bookmakers without support available around the clock, but their team is incredibly friendly and knows the website from inside out. It really is easy to recommend this company.
Another young company in the business is Campeon Bet, founded in 2018 and already covering thousands of sporting events throughout the year. What's even more impressive, that same year they won an annual Askgamblers' award, confirming their position as one of the best new betting sites in the UK.
So, what makes Campeon that great? First and foremost, it's very enjoyable to navigate and bet on, without anything that can make finding your favourite sport a hassle. The design looks great on both mobile and big desktop screens, colours are well balanced and the most important information is clearly visible. The website is available in eight languages, too.
Bonuses and offers are plentiful, with matched bonus of up to £100 and 10% recouped losses for weekend gamblers. Pretty standard offer among gambling websites, but still better than what most of them offer, especially considering there aren't many requirements to complete it.
Sports selection is where Campeon Bet shows its true colours and why it earned its award. Hundreds of leagues are available throughout dozens of sports. There are both the most popular sports and leagues as well as very exotic choices and betting opportunities. Betting types include single, chain, combo, and live bets which are the absolute hit. Fans of eSports can also find several leagues to gable on.
Unlike most betting websites, Campeon Bet support is available from 9 AM to 1 AM CET, meaning that nocturnal gamblers will have to wait until morning to deal with any glitches they run into. On the flip side, support is offered in five languages and there are no fees for deposits or withdrawals.
Just like their logo, 10bet is a simple yet powerful site for gambling fans. Operating since 2003, this is an online-only company that made a name of itself and became a favourite among UK punters.
Functional and fast, that's how we'd describe 10bet's design. They avoided mistake many betting sites make and provided a full list of sports right from the get-go. No need to click through a bunch of lists or dig through the menus. Yes, it may look a bit dull and simplified, but that also helps with speedy loading times, ultimately giving you more time to choose a bet instead of wasting it on finding your favourite sports.
Looking at bonuses, it's a pretty standard fare of 100% matched bonus up to £50 with £15 minimum deposit. Like all betting sites, 10bet requires that the offer is completed within 30 days of signing up. Other than that, there really are no complications when betting on this website.
Very nice selection of sports means that everyone can find something interesting to bet on. Punters looking for more complex bets will find even 'free market' bets that let them predict the time of specific events (goals, corner and free kicks) during a football match. Friendly customer support helps you have the best betting experience possible and are available via live chat. This is also one of the few PayPal betting sites, so payments and withdrawals are fast and secure.
Believe it or not, Tote was founded way back in 1928 by Winston Churchill. This is a legendary betting place in England, that even had a monopoly on one form of horse betting better known as 'tote betting'. Suffice to say, this company means business when it comes to betting online.
This is the only site on our list that operates exclusively in the English language since it's available only to residents of UK, Ireland and Gibraltar. Still, we included it in our list of betting sites for its importance to the gambling market and incredible ease of use. Their mobile app is one of the best, too.
Moving on to the betting selection, you will find all of the popular sports and leagues, with a nice pool of non-sports bets including political events. ToteSport specializes in so-called pool bets – an alternative to fixed bets where all stakes are pool together and then winning stakes split this pool together. Their most famous bet is Scoop6, with Placepot coming in second. There's a reason punters claim this is one of the best horse racing betting sites.
The signup bonus is fair, even though we've seen better offers. Basically, it is a 100% bonus if you bet between £5 and £25, and there is a 10% cashback if at least £20 is wagered during the first week at this website. Sticking to ToteSport for a longer run may net you even more bonuses and cashbacks, especially if you participate in pool bets.
Minimum deposit and withdrawal is just £5 which is great. Friendly customer support is available at any time to help you with any issues and all the betting options are explained in great detail.
Sites for 2019
The gambling industry never stops and each month there are more and more places to bet on sports. We have looked through the selection of new sites and chose the sites with best welcome bonuses for you:
1. Novibet Sports
Their offer includes up to £25 in matched free bets with £10 minimum deposit. What's great about Novibet is that punters can use this offer even when paying through PayPal, which is something that not many sites offer nowadays. Qualifying bets must be against 1.7 odds or higher.
2. Fansbet
One of the new bookmakers with a very straightforward 'bet 20 get 20' offer, requiring just 1.5 odds to complete the bonus. Great selection of sports and eSports and a very helpful support team available through live chat.
3. MrGreen
Another site with a great 1+1 offer, MrGreen matches your £10 deposit and offers free spins and other bonuses at their casino. Very fast and visually pleasing website that makes sports betting even more fun.
4. Betconnect
New punters are greeted with a hefty £50 bonus making Betconnet one of the best betting sites, new or old. Their matched betting is extremely popular and be sure to check out their sleek mobile app that makes betting on the go a piece of cake.
5. QuinnBet
This bookmaker has an interesting offer: you get £10 in free bets and 10 free spins if your first bet (of the same value) loses. So, you don't lose any money here either way. Great looking site, even if it's a little slow sometimes.
Common misconceptions
It's not surprising to hear non-punters compare sports betting to gambling and have certain presumptions towards it. In reality, this was a pastime for many centuries, in one form or the other, so we have decided to bust a few myths about betting.
No one ever wins
Ah, the good old 'house always wins' theory. Simply put, betting isn't even remotely similar to gambling. While gambling relies purely on luck and only sometimes on skill or knowledge (blackjack, for example), sports betting is based on knowledge and human factor. Betting sites set the odds based on the statistics and the real world knowledge their bookies have. Knowing your way around, you can turn the odds in your favor and come up on top – and with a nice cash bonus.
Bookies are fixing the matches
This is borderline conspiracy theory, but still a rather popular one. That would mean that bookies have control on dozens of matches happening every day, across the world. Highly unlikely, isn't it? In reality, a bookie offers you different odds based on pure math, but of course they like it if you bet higher amounts for the possible overround. Fixing matches would only mean bad business for them, ending their careers and destroying the reputation of many.
Popular bets almost never win
Another common misconception is that, the more people bet on a certain outcome, the lower its confirmation chance becomes. Some call this 'the heavy boat theory' and are comparing it to fixing matches. That's why the odds exist. Browsing the bookmakers, offers you'll see they are based purely on the calculated chance of that outcome, for example a team winning a football match. So, no, just because a bet is popular doesn't mean it will lose – it just means many punters see it as a great opportunity to score.
Bookies will ban you for winning
In many movies, you might've seen casino kicking out people that win big. That's just bad business, as bookmakers would rather have regular punters instead of them going to the competition. All UK betting sites do have certain policies, but these account for cheating or in some from gaming the system and getting an unfair advantage over other users. Do note that some bookies might do a background check on you if you keep winning in the long run, but they will not outright ban you for winning.
It's better to bet on goals than final outcome
If you bet on football, you might've heard this myth that it's easier to predict the number of goals. Some claim that the best football bets are the over/under (which team scores more goals) than the classic 1-X-2, since choices are 50-50 instead of 33% split. Theories aside, there is a hint of truth here, but ultimately it doesn't matter as you should look for odds that most suit you, not what is the simplest solution.
Which ones are recommended?
Some of the best sites for online betting include Bet365, 888sport, William Hill, and 10bet.
Is it legal to gamble in the US?
Gambling is legal in the US, with certain states imposing certain restrictions. On the other hand, online gambling isn't illegal as long as the betting companies are located outside of the United States. Considering online betting is 100% legal in the UK, most sites are located there.
How do These companies make money?
Simply put, bookmakers make money from the lost bets. Betting providers also calculate the spread, which is a percentage that the house gets after paying out the winning bets.
Which is the biggest company?
Ladbrokes-Coral Group is considered to be the biggest company among European bookmakers. As the name suggests, this was a merger between two betting powerhouses, Ladbrokes and Coral, with over £2.5 billion yearly revenue and 4000 betting shops.
Which bookies have best odds?
William Hill is considered to have the best odds on the greyhound racing, followed by Bet365 and Paddy Power.
Are there any legal online gambling sites?
Online gambling falls under different legislations than betting, so it's only legal in UK, certain European countries and a number of US states that have legalized gambling. For the United States, legal gambling includes poker, lottery, and various casino games.
Can I Bet online legally?
Yes, betting online is 100% legal in the UK for people over the age of 18. However, be sure to check you local laws before signing up to any betting sites. Some countries have strict laws that forbid even online betting, while others have nothing against it.