Lewis Hamilton Gets Closer to F1 Championship Title
Another Russian Grand Prix race is behind us, and this year the race trophy went to Lewis Hamilton. The Briton is now heading the race for the F1 championship title, and he's lead over Sebastian Vettel increased to fifty points. This means that the German driver's chances of winning the World Drivers' Championship this year have significantly dropped.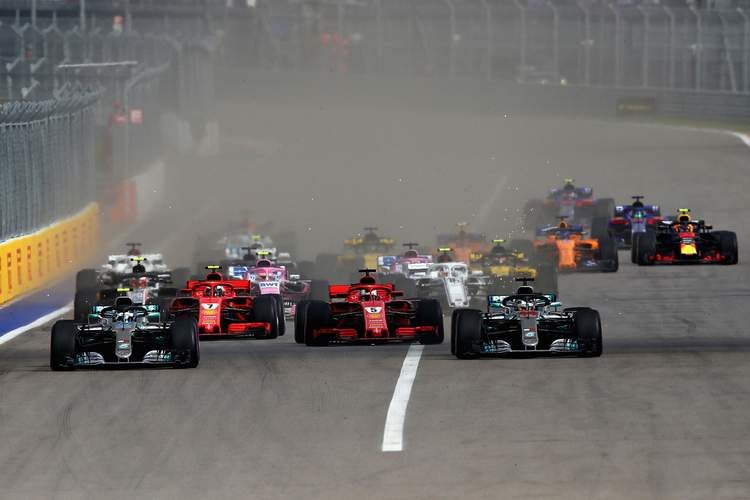 At the time being, Lewis Hamilton, the betting sites favourite, has 306 points, whereas Vettel has 256. There are five races until the end of the season. So, if we assume that Vettel could win all remaining races that would leave the German with 381 points. In the same scenario, Hamilton would have to take third place or lower in each of the competitions. The chances for such outcome are pretty low, considering that, among other things, Hamilton won the last three races.
The 2021 Russian Grand Prix falls into the category of relatively easy wins for Mercedes. However, the fact that Hamilton won the competition was overshadowed by Mercedes's strategy call. Namely, team Mercedes instructed Valtteri Bottas who was leading the race to let Hamilton overtake his position. Toto Wolff put the Finn in charge of keeping Vettel away from Hamilton and from winning the Russian Grand Prix. The disappointing thing about this strategy is that had Bottas won the race, he would have recorded his first win of 2021.
Mercedes Toto Wolff offered an explanation for the team's strategic call. "It's deflating for a driver, and it's deflating for a team," said Wolff. He continued, "There is a harsh reality also that, on such a day, you can extend the lead by seven points more. For a championship that has been very tough and very difficult at times, and here you have to take it, and this is what we did today."
At the end of the day, Hamilton added another victory to his name. After the race was over, the Briton admitted that the Russian Grand Prix win wasn't that great after all. He thanked Bottas for being a gentleman and letting him win, but we're sure this is not how Hamilton imagined his latest victory.
F1 fans were far from happy with such turn of events in the Russian Grand Prix. "This 'strategy' is what ruins F1 for everyone," said one of the fans. Do you agree? Let us know in the comments below.